Home / Baile
Focal ón bpríomhoide,
Fáilte chuig ár suíomh idirlíon. We hope that you enjoy your visit! We want this website to give visitors a flavour of the many learning experiences the pupils enjoy in our school.
We also want this site to be of help to parents and members of the school community who want their children to be the very best that they can be. We hope that you can find everything you need here on the website from pictures, news, and school policies.
Céad míle fáilte. Jump in and Explore !
Cliodhna Breen
Príomhoide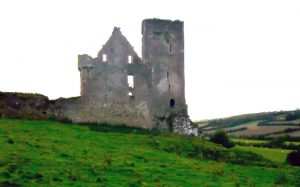 (The ruins of Graystown Castle- Within the parish of Killenaule)